Why Our Partners Love Us ————————

We respect your time, and keep an eye on your inventory for you Read More
Onboarding takes less than 30 min and we create removal orders for you forever. When we create these removal orders, we keep an eye out for mistakes that Amazon's employees make with your inventory so you don't lose thousands by accident.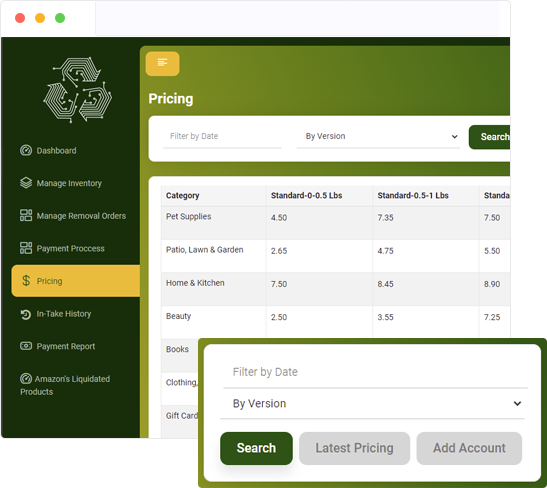 Higher Payout than Amazon Liquidation
We can guarentee that you will be paid as much or more for your items than if you just liquidate with Amazon. We do this by sending your unfulfillable inventory to either our warehouse or to Amazon's Liquidation program (which ever pays you more for any particular item).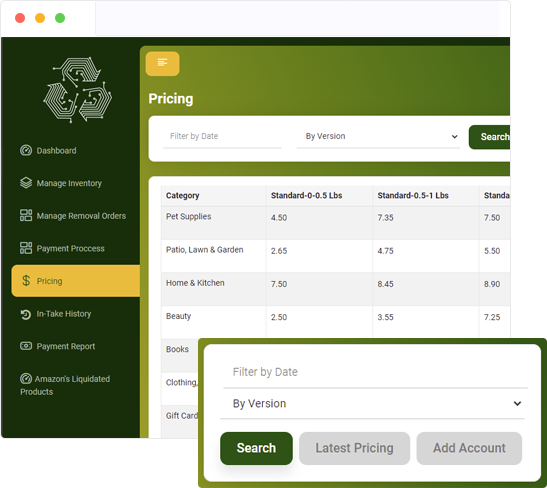 Guaranteed Sale
Unlike Amazon's Liquidation program, auctions, or prep services, we charge no fees per item and we guarentee that all of your inventory is dealt with forever. You pay us with affordable inventory that we take on the job and risk of processing and reselling.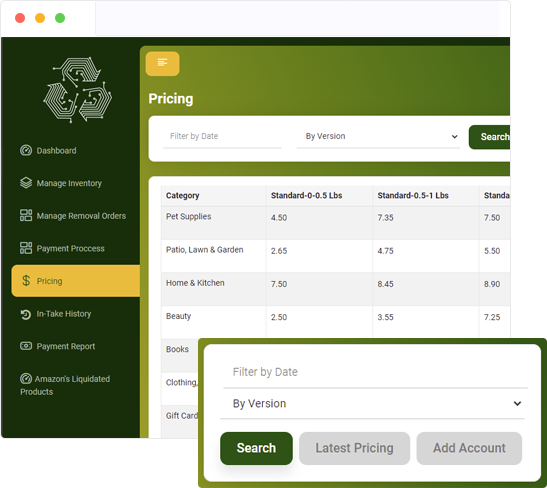 Protect your Brand and Buybox
We never sell any products on Amazon in "New" condition. Period. If your item can be sold as "Used" back on Amazon, we will work with you to calculate an appropriate custom payout based on our experience.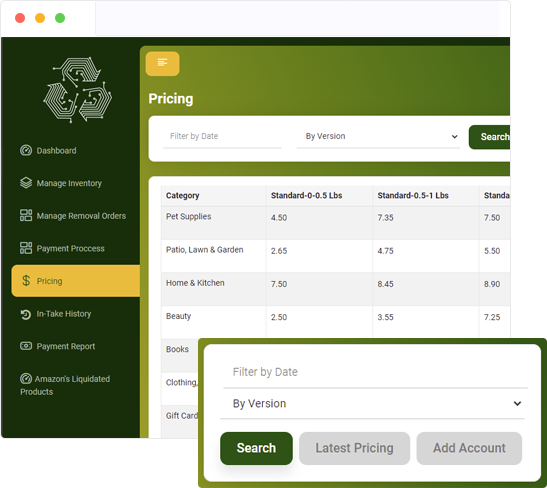 Speedy Signup
Sign up and connect your Amazon account in 5 minutes. We will then determine if we can bring value to your company and walk you through the rest of our speedy onboarding process.
Testimonial

Trusted from our clients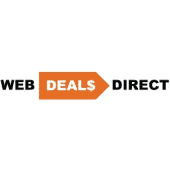 It has been a pleasure working with the team at Stellar Service. With their expertise and automation, we were able to grab low-hanging fruit and outsource a piece of the business that is usually a pain and not worth the time dealing with. [They] provided a ton of value through viewing and inspecting our inventory, catching many mistakes or issues with Amazon or products that we would have never known about otherwise.
Lisa Archi (COO)
Web Deals Direct
Become a Stellar Service Partner
Work with Stellar and get access to all of our custom tools for inventory management... or, honestly, just let us do the work for you.
Get Started